Seaford Town Council and Plastic Free Seaford announce the winners and runners up to the 'Stop Littering' poster comp
Plastic Free Seaford and Seaford Town Council asked students from local primary schools to design posters to encourage members of the public to stop littering. A huge total of 65 fantastic entries were received and the winners and runners up were chosen (with difficulty) by the Mayor of Seaford and Plastic Free Seaford Lead, Claire Sumners.
A spokesperson from the Town Council has said: "The Town Council fully supports the poster initiative and is grateful to all those who took the time to so creatively highlight and encourage the public to stop littering. Thank you to Plastic Free Seaford for leading the competition."
Winning Entries
"C" from Annecy Catholic Primary School
"R" from Seaford Primary School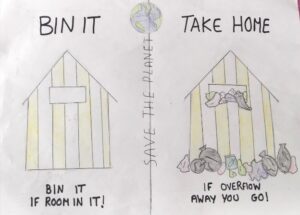 "F" from Cradle Hill Community Primary School
Runners-Up
"L" from Annecy Catholic Primary School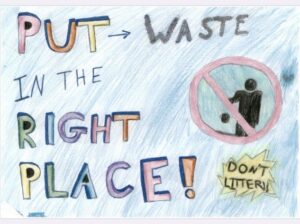 "E" from Seaford Primary School
"E" from Cradle Hill Community Primary School
The three winners will have their poster printed and used on the litter bins and at various locations along Seaford Promenade and the runners-up, due to such high-quality entries, will have paper copies of their posters added to local noticeboards.
Plastic Free Seaford has said: "We are thrilled with the entries from the budding artists at each school. We ran this competition as a way to create Active Citizens with the young people in Seaford. Motivating young people to engage in environmental issues is key to motivating their behaviours as they grow older. These posters show they have an understanding and a voice to challenge bad behaviour - well done to all entrants!"
Now that schools have broken up for the Summer Holidays, Plastic Free Seaford has been unable to get in touch with the winners, if anyone recognises their poster entry, well done and we hope that you feel very happy and proud! Please contact Plastic Free Seaford via Facebook in September so that they can arrange an official photo opportunity if restrictions allow.
A huge thank you to all the teaching staff for their support. The work carried out with schools is very important in supporting our younger community to become engaged in the need to keep our planet alive despite plastic pollution and climate change.