The Mayor of Seaford is continuing The Mayor's Charity Initiative in 2021-2022 and is still calling for any charity  or 'not for profit' organisation that serves Seaford to become part of the initiative – for more information contact mayors.secretary@seafordtowncouncil.gov.uk and see the Mayor's Facebook page. Recent Q & A interviews with participating charities can be found on Seaford Town Council's YouTube Channel
The Mayor of Seaford would like to raise awareness of the following charities and organisations giving vital support to the Seaford Community:
Teddy Treats

Teddy Treats is a Children's Charity providing treats to local children up to 18 years old, and their families in Seaford and the surrounding area that are disadvantaged due to their circumstances, health or socially.
Find out more information here: www.teddytreats-childrenscharity.org.uk  or  Facebook @teddytreats.childrenscharity

The WOLO Foundation
The WOLO Foundation offers practical support to families living in Sussex that are affected by cancer.
Find out more information here: www.wolofoundation.org  or  Facebook thewolofoundation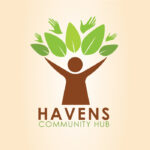 Haven's Community Cars 
This organisaton covers residents of Saltdean to Seaford's community transport needs.
www.facebook.com/HavensCommCars
www.havenscommunityhub.co.uk/community-carshare-scheme
The Seaford Down's Syndrome and Special Needs Support Group
The SDSSN support group is a volunteer run Charity supporting local children with all additional needs and their families. Currently we have approximately 90 member families and this is growing each month. www.seaford-dssnsg.co.uk
Facebook : Seaford Down's Syndrome and Special Needs Support Group
The Youth Counselling Project 
The YCP works through schools in Seaford to offer specialist counselling to students in primary and secondary education. We are not an emergency service.'www.tycp.org.uk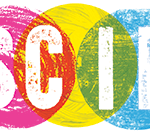 SCIP (Sussex Contemporary Illustrators and Printers)
SCIP is a creative collective of artists dedicated to providing the community of Seaford and surrounding area with arts events and activities with emphasis on illustration and printmaking.
To find out more see
www.wearescip.co.ukhttps://www.wearescip.co.uk/myscipchallenge/
St Wilfred's Hospice
The Charity 'reach out to transform end of life care'
https://www.stwhospice.org/
Chestnut Tree House Children's Hospice
Chestnut Tree House is the children's hospice for Sussex and South East Hampshire.  Thanks to support from the local community children and families who know they don't have long together have the chance to live life to the full and say goodbye in the way that is right for them.
The re is  a popular Charity Shop in Broad Street
https://www.chestnut-tree-house.org.uk/
The Newhaven Peacehaven and Seaford Lions (NPS)
the NPS Lions  exist to serve the community. They also enjoy a good social life where volunteers and their families are welcome – For more information –https://npslions.co.uk/
The Association of Carers
Enabling Carers throughout East Sussex to have access to free, high quality, volunteer-led support services.www.associationofcarers.org.uk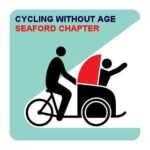 Seaford Chapter of Cycling Without Age
The local chapter of Cycling Without Age. Cycling Without Age is based on generosity and kindness. It starts with the obvious generous act of taking one or two elderly or less-abled people out on a bike ride. It's a simple act that everyone can do.
https://www.facebook.com/CyclingWithoutAgeSeaford/
Lewes Citizens advice
Lewes Citizens' Advice is  an independent charity providing free, confidential and impartial advice to anyone living or working within Lewes District.
03444 111 444 www.lewesdistrictcab.org.uk @lewescab1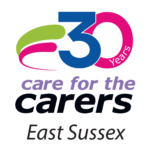 Care for Carers East Sussex
Supporting 34,000 an additional unpaid carers in East Sussex because of this pandemic. For more information about this charity please see – www.cftc.org.uk https://www.facebook.com/careforthecarers 
Twitter @care4thecarers Instagram /careforthecarers

Southcoast Amateur Boxing Club 
More information can be found on their Facebook page – Southcoast ABC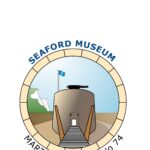 Seaford Museum
The museum is situated in the Martello Tower. If you have never been in it is like a time capsule tardis! During lockdown The Museum are looking for 10 – 16 year old's experience of life during the pandemic. http://www.seafordmuseum.co.uk/
You Raise Me Up
A charity covering East Sussex providing emotional support for families after the death of a child aged 16-25. 24 hour helpline 01323 482772.Support centre and coffee shop based in Polegate. More information can be found on their social media accounts.
Facebook – youraisemeup
Instagram – youraisemeupcharity
Twitter – @youraisemeupuk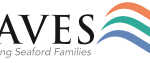 'WAVES'
Supporting Seaford families across the town by providing help and assistance through a team of volunteers. Services include, family support, parenting practitioner, and listening services in schools for children, and drop in centre in Church Street Seaford. For more information see www.wavesseaford.org.uk
Homelink  – Lewes District Churches
Homelink was set up in the late 1990's in response to rapidly increasing homelessness to help people who are homeless or threatened with homelessness by organising a local interest free deposit scheme. More information www.leweshomelink.org.uk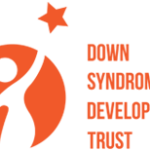 Down Syndrome Development Trust
A Seaford based charity is an innovative charity that exists to improve the lives of people living with Down Syndrome (DS) in Sussex. We offer a range of support services and specialist interventions for children & young people living with DS and during the seven years of operation we have become an established charity specialising in DS development and support. More information can be found on their website https://downsyndromedevelopment.org.uk/
https://www.facebook.com/downsyndromedevelopmenttrust
The Seahaven Hard of Hearing Club
A community support group is the first of this weeks highlighted local community support groups. The group, which when circumstances permit, meets at St James' Trust and also provides lip reading classes. For more information see their Facebook page – https://mtouch.facebook.com/seahavenhardofhearingclub/

Cuckmere Community Bus Ltd
Our Mission is providing a safe, reliable and courteous local bus, serving those rural and urban communities in our part of East Sussex not served by the commercial bus companies.
More information can be found on their Facebook page
https://www.facebook.com/CuckmereBuses/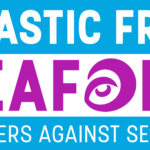 Plastic Free Seaford
Join in a monthly beach clean – More information can be found on their social media and website http://plasticfreeseaford.co.uk/
Instagram: @plasticfreeseaford
Friends of Bishopstone Station  (FOBS)
This community group are dedicated to preserving this lovely Art Deco building and creating a community hub for Bishopstone residents and surrounding communities to enjoy. More information can be found on their Facebook page
https://mtouch.facebook.com/groups/591547987945845?group_view_referrer=profile_browser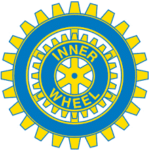 Inner Wheel Club of Seaford
Women who give Service whilst enjoying Friendship
www.innerwheel.co.uk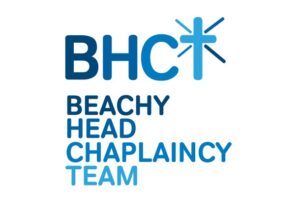 The Beachy Head Chaplaincy Team
Saving lives at Beachy Head – More information can be found at –                   https://bhct.org.uk/
Seaford Rotary Club
Supporting worthy causes in the Seaford community through various community and youth projects. For more information –  https://www.rotary-ribi.org/clubs/homepage.php?ClubID=1469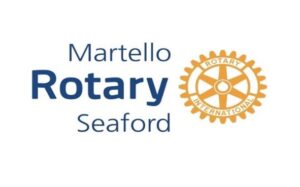 Martello Rotary Seaford
The Martello Rotary Seaford is about serving others before self. Helping the local community and raising funds for charities both at home and abroad. https://www.rotary-ribi.org/clubs/homepage.php?ClubID=1889
The Royal National Lifeboat Institution
The RNLI station in Newhaven covers Beachy Head to Brighton. The crews have been awarded 19 medals for gallantry. https://rnli.org/find-my-nearest/lifeboat-stations/newhaven-lifeboat-station
The National Coastwatch Institution
Our role is to be the eyes and ears of HM Coastguard looking for people and vessels in distress or danger. https://www.nci.org.uk/newhaven
Seaford Musical Theatre
To provide education and practical experiences in musical theatre and stagecraft. https://www.seafordmusicaltheatre.co.uk/
East Sussex Association for the Blind and Partially Sighted People 
The ESAB is a charity that looks after the health and wellbeing of blind and partially sighted people across East Sussex. https://www.facebook.com/eastsussexblind
Age Concern – Seaford
Age Concern Seaford is a Self Funding and Independent Charity, providing
service provider for older people living in the BN25 postcode area.

The Deans Senior Tea Club
Social Clubs for seniors in various venues across East Sussex. www.thedeansseniorteaclub.org
Motor Neurone Disease Association ( East Sussex Branch
We provide support and advice to those affected by Motor Neurone Disease – to include families, carers and healthcare professionals in the East Sussex region.