Sutton Drove Allotments consists of 116 plots, owned by Seaford Town Council but managed on its behalf by Seaford Allotments (a Management Committee).
Seaford Allotments is responsible for the renting of plots and maintaining the site. Seaford Allotments has a ten year self-management plan for the site on behalf of the Council.
For more information on the Management Committee, the allotments or enquiries about joining please email sec.seaford.allot@gmail.com
In December 2022, Seaford Town Council resolved to support a permanent ban on bonfires at Seaford Allotments.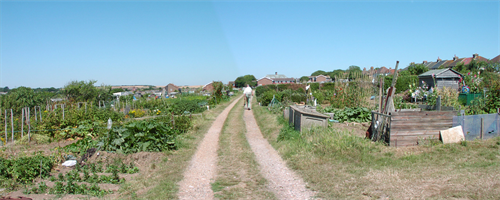 PICTURE – Sutton Drove Allotments