Sutton Drove Allotments consists of 116 plots, owned by Seaford Town Council but managed on their behalf by Seaford Allotment and Leisure Gardens Society (SALGS).
SALGS are responsible for the renting of plots and maintaining the site. SALGS has a ten year self-management plan for the site on behalf of the Council.
For more information on the Society, the allotments or enquiries about joining please follow the link to their website, www.salgs.co.uk.
In April 2017 SALGS issued Guidelines for Bonfires on the Allotments to ensure safe and respectful use of bonfires on site.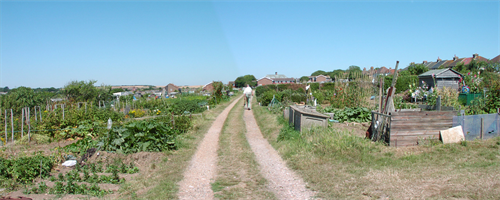 PICTURE – Sutton Drove Allotments