Click here to download a copy of the Seaford Head Nature Reserve Information Leaflet
Background on Seaford Head Nature Reserve
Seaford Head Nature Reserve is located at the eastern end of Seaford, spanning from Seaford Head over to Cuckmere Valley and inland with the Cuckmere River. The Reserve is jointly owned by Seaford Town Council, the National Trust and East Sussex County Council.
Seaford Head is classed as a Nature Reserve because it encompasses so many valuable conservation habitats. It stands on one side of one of the last remaining undeveloped river mouths on the South Coast, Cuckmere Estuary. It is home to many nationally rare and significant species of plant, birds and insect, providing visitors with a great conservation experience, together with peaceful walks with the world-renowned view of the Coastguard Cottages, Seven Sisters Cliffs and the Cuckmere River Valley (below).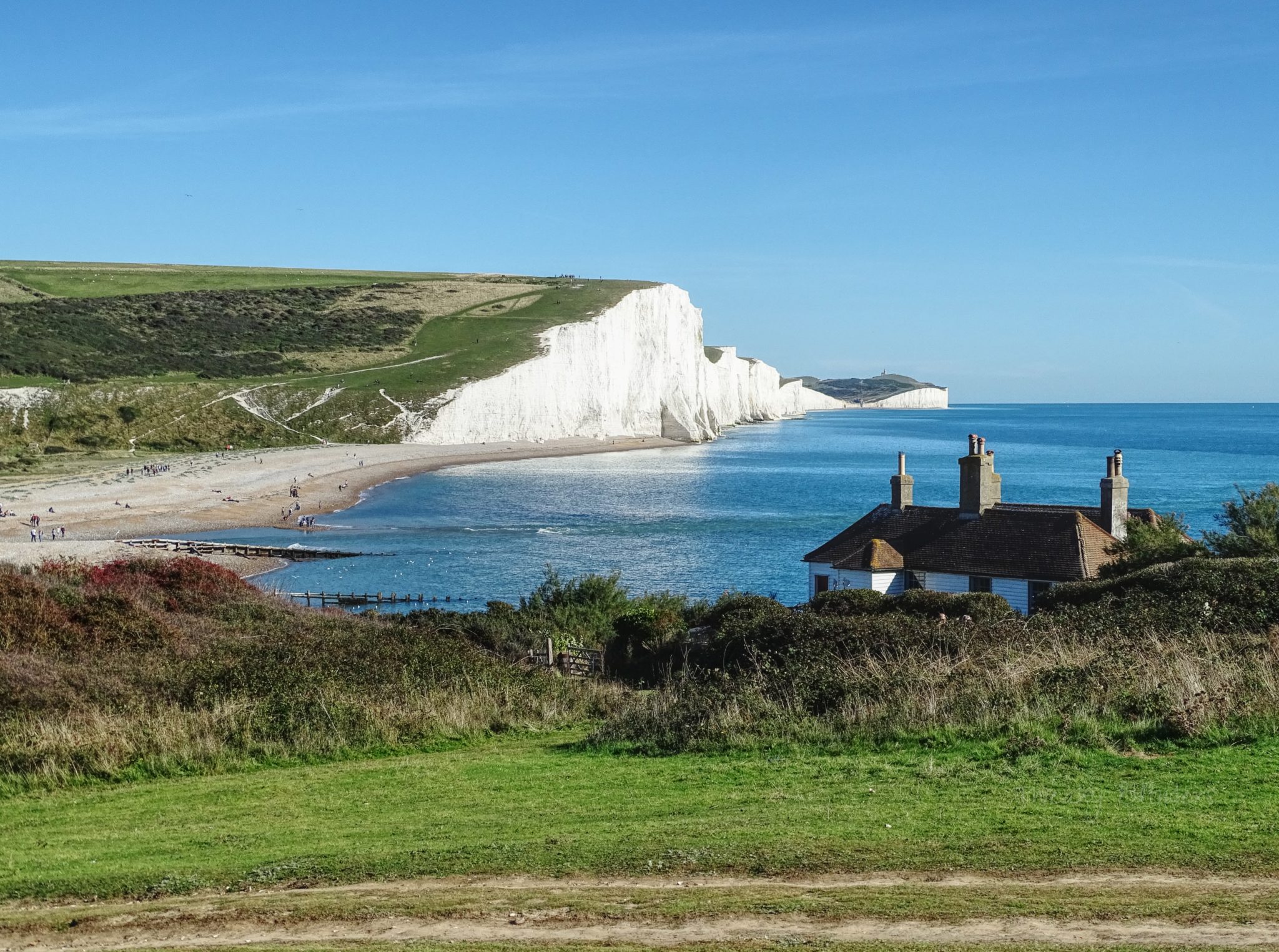 (Picture courtesy of Wayne Spring)
The Nature Reserve is in the Sussex Downs Area of Outstanding National Beauty and the Sussex Heritage Coast, and has also been declared a Voluntary Marine Conservation Area and a Site of Special Scientific Interest.
Seaford Head Local Nature Reserve Management Committee coordinates the maintenance and management of the site, with Councillors present and representatives from various organisations; Sussex Ornithological Society, Seaford Natural History Society, Sussex Wildlife Trust, the National Trust, South Downs National Park Authority, South Downs Society and Natural England, along with the tenant farmer and a representative from the Coastguard Cottages. The Management Committee meets thrice yearly.
Since June 2013, Sussex Wildlife Trust have conducted the management of the 83 hectare site for Seaford Town Council by the means of a Ranger who oversees the Reserve. For more information on Sussex Wildlife Trust please visit its website www.sussexwildlifetrust.org.uk/visit/seaford-head
Click here to view the Seaford Head Nature Reserve Management Plan 2018 – 2028
There are a few voluntary groups that help to upkeep the Reserve. For further information, please contact the Sussex Wildlife Trust Ranger, Sarah Quantrill, on 01273 492630.
We Hear You Now
The South Downs National Park Authority, in partnership with Seaford Town Council, other local authorities and volunteers, has launched the We Hear You Now project which features audio story, new myth and poetry at listening points across the Sussex Heritage Coast. Two of these listening points can be found on Seaford Head, the full leaflet, which includes listening point locations, can be found here – SDNPA We Hear You Now Leaflet
To find out more visit – https://www.sevensisters.org.uk/we-hear-you-now/
*This page was last updated August 2023*