Seaford Community Garden was launched in 2007, transforming what was a derelict site into the delightful place that you see today. Since its opening, volunteers have developed a Mediterranean corner, a wildlife zone including a pond, a children's play area, and latterly, paved paths to make it wheelchair and buggy friendly. They grow a wide variety of fruit and vegetables organically, and in the classroom we hold workshops and give demonstrations.
As well as maintaining the garden, there are always opportunities for new projects. Everything is undertaken by volunteers who are of all ages and all levels of ability, some with gardening backgrounds and some complete novices. The intention is to offer everyone the opportunity to work on something positive for the community, give people the ability to learn new skills, introduce more people to the joys of gardening and demonstrate environmental, social and economic sustainability.
For more information please visit their website here.
For more information on the Crouch, please click here to download the Crouch Gardens leaflet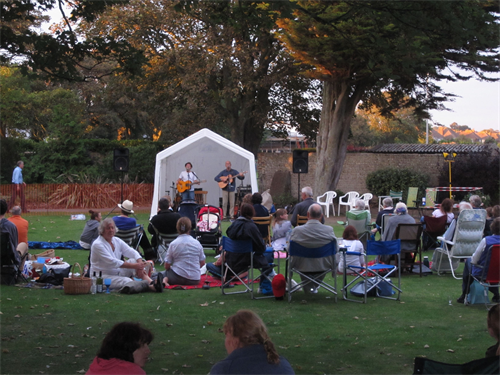 Picture: Band Performance within the Crouch Gardens.

Picture: The Peace Garden within Crouch Gardens created in partnership with Seaford Quakers.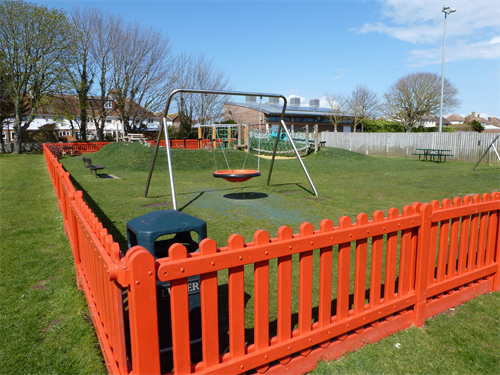 Picture: Crouch Gardens play area.
*This page was last checked and updated August 2023*