The Salts Recreation Ground is situated just off the seafront and within a few minutes' walk of the town centre and bus/train routes.
It is home to Seaford Rugby Football Club, Seaford Cricket Club, Seaford Lifeguards, Seaford Scouts and The Base. Onsite there is the Salts Café, public toilets, tennis courts, a basketball court, outdoor gym and skate park.
Seaford Town Council has plans to refurbish The Salts Tennis Courts and is currently inviting applications for tender to carry out works on three full size tennis courts as well as the installation of floodlighting.
The full tender documents and application forms are available to download from our website here: Contracts and Tenders Page
As part of the improvement plans, Seaford Town Council will be looking for a Tennis Coach for the new tennis courts.  The outline specification of the vacancy can be found here:
Outline Specification – Coaching Opportunity
If you are interested in applying for the contract and would like further information please get in touch via email: admin@seafordtowncouncil.gov.uk 
For further information on what is available at the Salts please either visit the respective websites below or contact the Council offices:
Seaford Rugby Football Club
Seaford Cricket Club
Seaford Lifeguards
The Base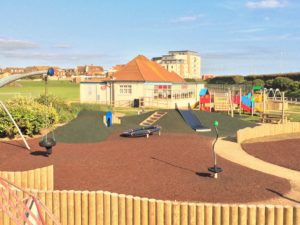 Picture: The Salts play area with the Salts Cafe in the background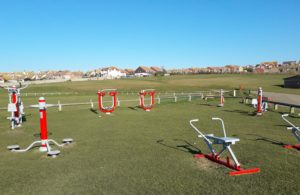 Picture: The Salts outdoor gym and cricket/rugby pitches in the background.