The Salts Recreation Ground is situated just off the seafront and within a few minutes' walk of the town centre and bus/train routes.
It is home to Seaford Rugby Football Club, Seaford Cricket Club, Seaford Lifeguards, Seaford Scouts and The Base. Onsite there is the Salts Café, public toilets, tennis courts, a basketball court, outdoor gym and skate park.
For further information on what is available at the Salts please either visit the respective websites below or contact the Council offices:
Seaford Rugby Football Club
Seaford Cricket Club
Seaford Lifeguards
The Base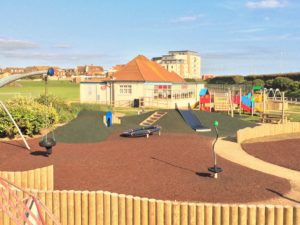 Picture: The Salts play area with the Salts Cafe in the background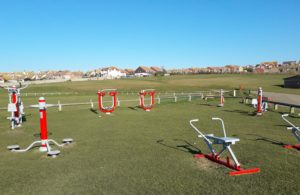 Picture: The Salts outdoor gym and cricket/rugby pitches in the background.