SEAFORD, 9th October 2023 – This year's event will be centred around the much-loved children's lantern parade and the grand lights switch on in Broad Street at 5pm. But that's not all! We're adding a sprinkle of wonder with additional family-friendly activities and entertainment at various locations throughout the town.
Activities will start from 10am at The Old Town Hall, Seaford Library, The Crypt, The Mercread Youth Centre, Seaford Parish Church and more, all aimed at affordable festive fun for the whole family to enjoy.
We encourage you to make a day of it and immerse yourself in the festive spirit. Seaford's charming shops and eateries will be waiting to welcome you and your loved ones for a full day out ahead of the parade at 4pm and Christmas lights switch on at 5pm.
Keep an eye out on the Seaford Town Council website, Facebook page, and local noticeboards for the full itinerary and for information on how to get involved and be a part of this special day.
Lantern-Making Made Easy
To ensure everyone can participate, we're making lantern making a breeze in 2023. If you and your family would like to get creative and join the parade, lantern packs will be available in November from venues in town including the Town Council offices. Sussex Contemporary Illustrators and Printmakers (SCIP) will also be offering free workshops throughout November for guests of all ages, alongside their popular workshop at The Mercread Youth Centre on Saturday 2nd December.
We encourage you all to light up our wonderful streets in celebration, and the Town Council would like to hear from any groups, schools or companies that want to get involved and be a part of this year's parade.
Our much-loved lantern parade will then be meeting at 3.30pm at The Crouch gardens ready to light up the sky with their beautiful creations from 4pm. Those awaiting the parade can join The Archway Choir getting into the festive spirit at our main stage located on Broad Street ready for our Christmas lights switch on at 5pm.
Sharing the Spirit of Giving
In the spirit of giving during these challenging times, Seaford Town Council is also introducing a heartwarming gift-giving incentive in collaboration with charity Family Support Work. The cost-of-living crisis is affecting many families, so the Town Council is launching a donation program to offer gifts to those in need this year. The Town Council hope that the community will come together and help make this holiday season a little brighter for everyone in the town.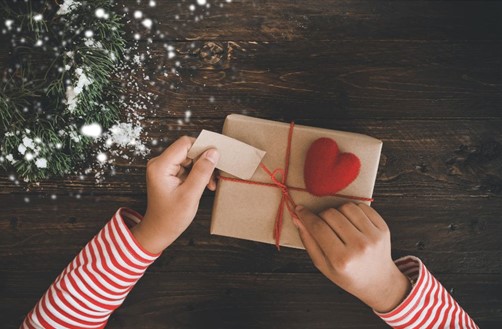 This Christmas, Seaford Town Council invites you to join in, celebrating the magic of the season by helping to light up the town and hearts together on Saturday 2nd  December.