SEAFORD, 16th October 2023 – It was standing-room only at The Mercread Youth Centre on Sunday 8th October when the Mayor of Seaford kick started the event, welcoming the High Sheriff of East Sussex, Richard Bickersteth, and other dignitaries, representatives from partnership organisations and authorities, and members of the public.

(Image One: Left to right, Fire Cadet Simon Wild, Serjeant at Mace Peter White, Deputy Mayor of Seaford Sally Markwell, Mayor of Seaford Olivia Honeyman, The High Sheriff of East Sussex Richard Bickersteth, Young Mayor of Seaford Nia Waite, Deputy Young Mayor of Seaford Ella Yulle, and Fire Cadet Jasmine Shelley.)
The Mayor and Young Mayor of Seaford set the scene, introducing their chosen charities The Mercread Youth Centre, The Youth Counselling Project, RNLI, and Seaford Lifeguards. Before highlighting the importance of the theme Youth Promotion, and handing over to the first performers, Rhapsody Artist Development who blew everyone away with their highly talented singers and musicians, followed by a guitar solo.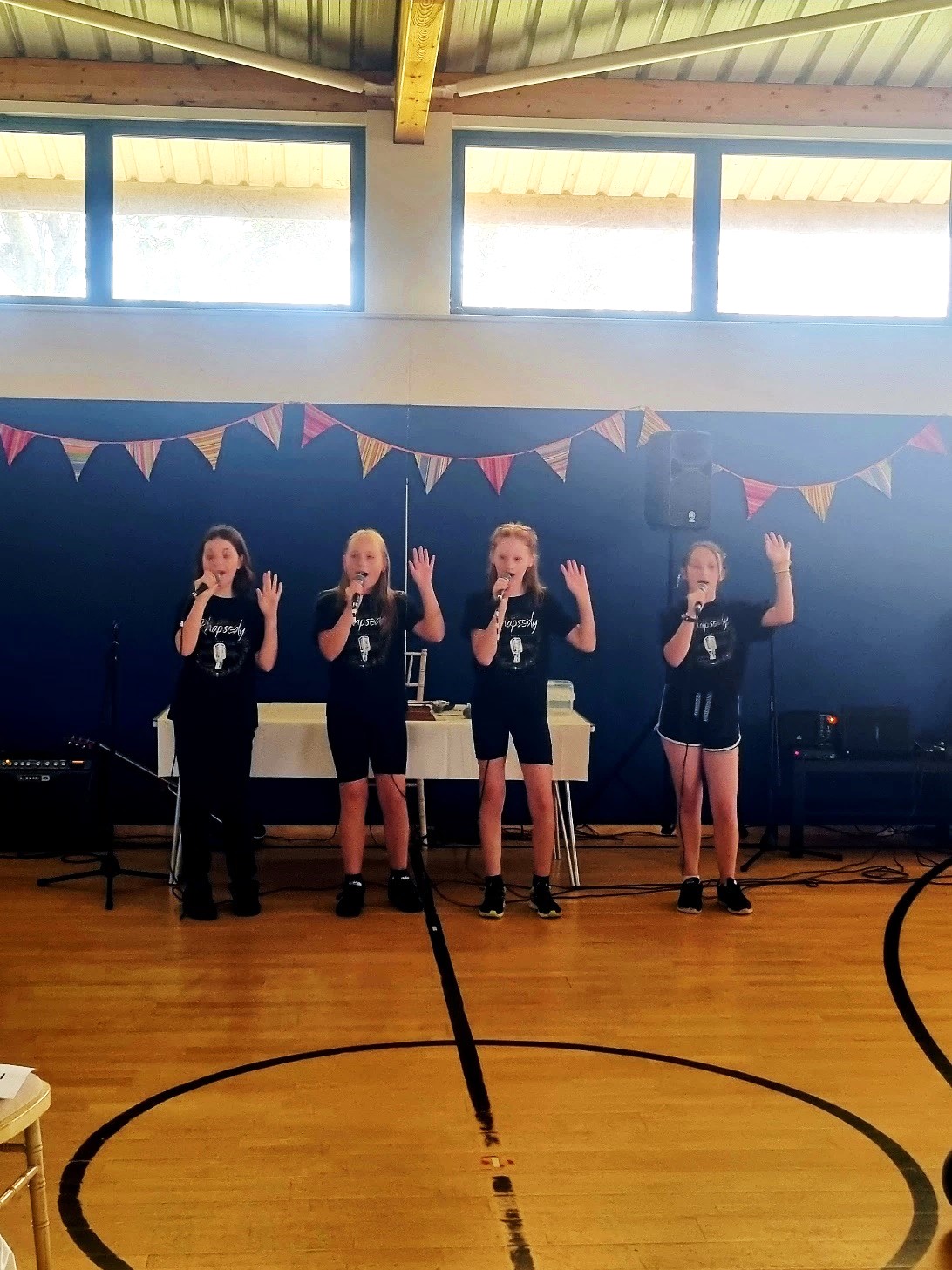 (Image Two: Rhapsody Artist Development, www.rhapsodyartistdevelopment.co.uk left to right, Mirabelle, Hannah, Nancy and AnnieMay)
After the musical numbers, attendees were treated to a wonderfully dynamic set of dances performed by Bond School of Dance, followed by a Piano recital.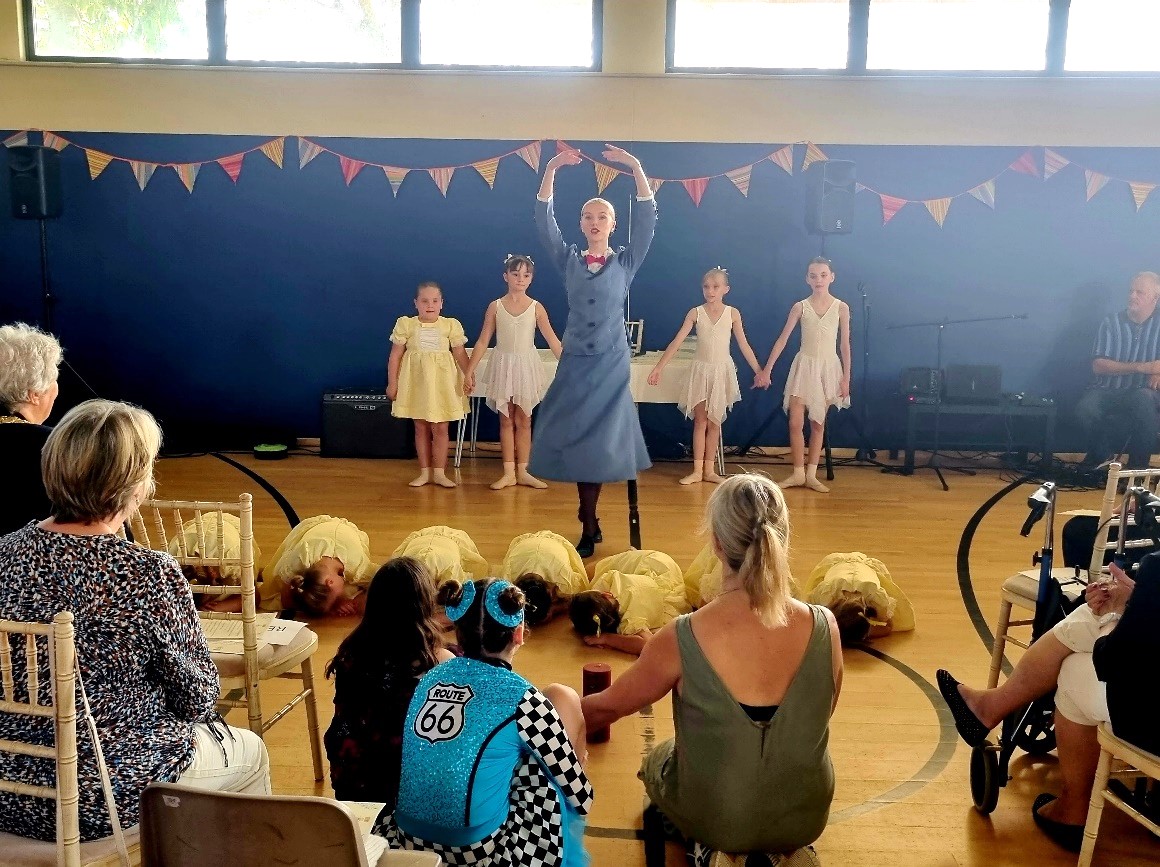 (Image Three and Four: Bond School of Dance)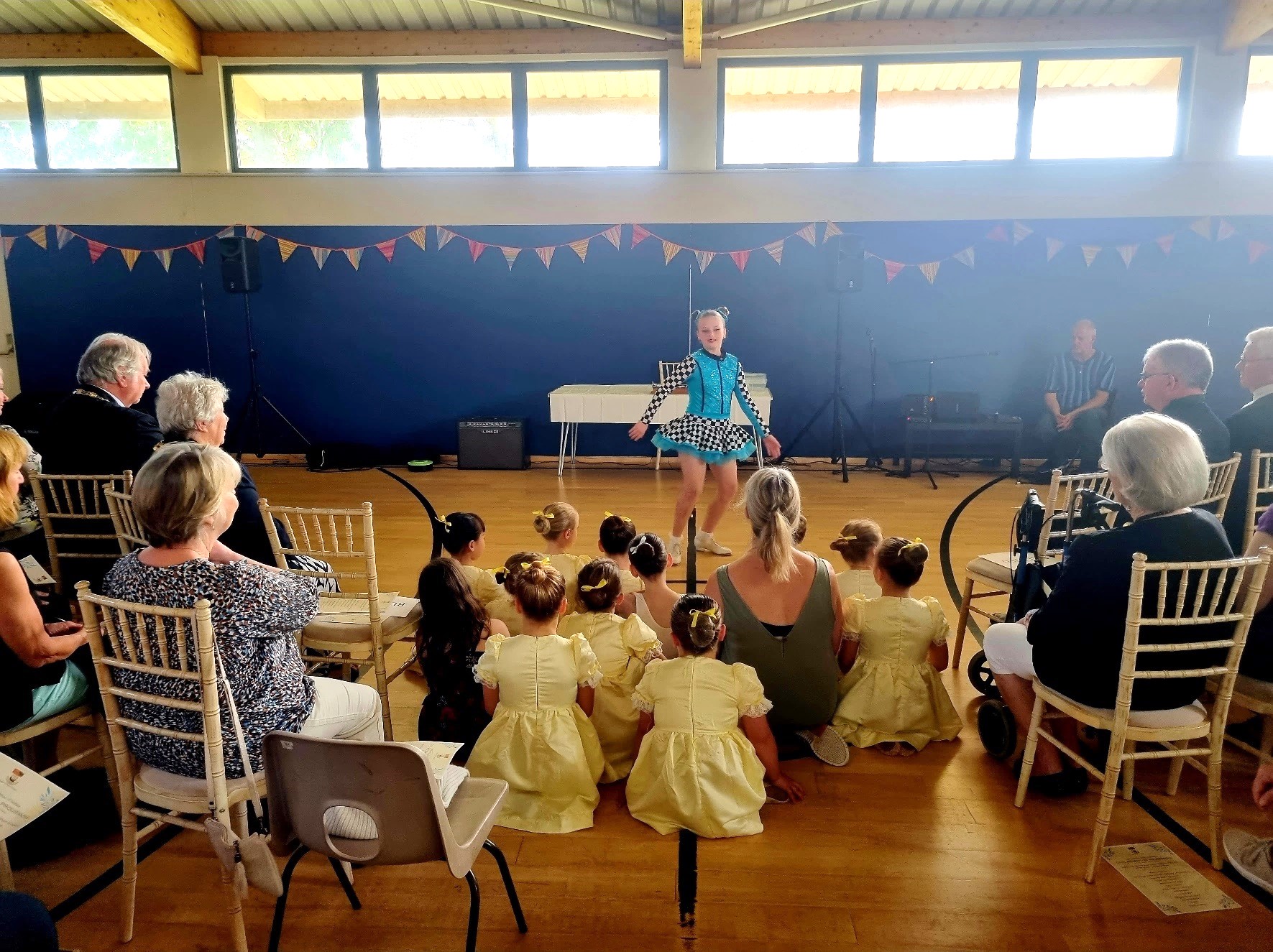 (Image Five and Six: Bond School of Dance)
Before the break, The Mercread Youth Centre and The Youth Counselling Project were invited to discuss their charities, setting out fundraising needs for the year, upcoming events, and key project information. The Mercread Youth Centre outlined their hopes to fundraise for the renovation of the Centre's kitchen to support young people and community groups in learning essential kitchen and life skills. The Mercread Youth Centre will be holding a variety of fundraising events, the first being on Friday 18th November – a Curry and Quiz Night! Details can be found here https://www.facebook.com/MercreadYouthCentre
The Youth Counselling Project detailed its vital service to the young people of Seaford and how it has been supporting over 80 young people struggling with their mental health. The feedback from young people using the service shows a clear need, making funding and help from volunteers essential. The Youth Counselling Project holds regular fundraisers which can be found here https://www.tycp.org.uk/ however, they are also always looking for help from others to support this growing service, such as IT support, website support, events/fundraising support. Should you be able to help, please contact The Youth Counselling Project here https://www.tycp.org.uk/you-can-help/
Following an abundance of networking and cake at the break, everyone rejoined the room for an interactive, sensory music session performed by Music with Ruth. Everyone received a brightly coloured feather and joined in with the songs, whist watching the joy it brought to the wonderful children in Ruth's group.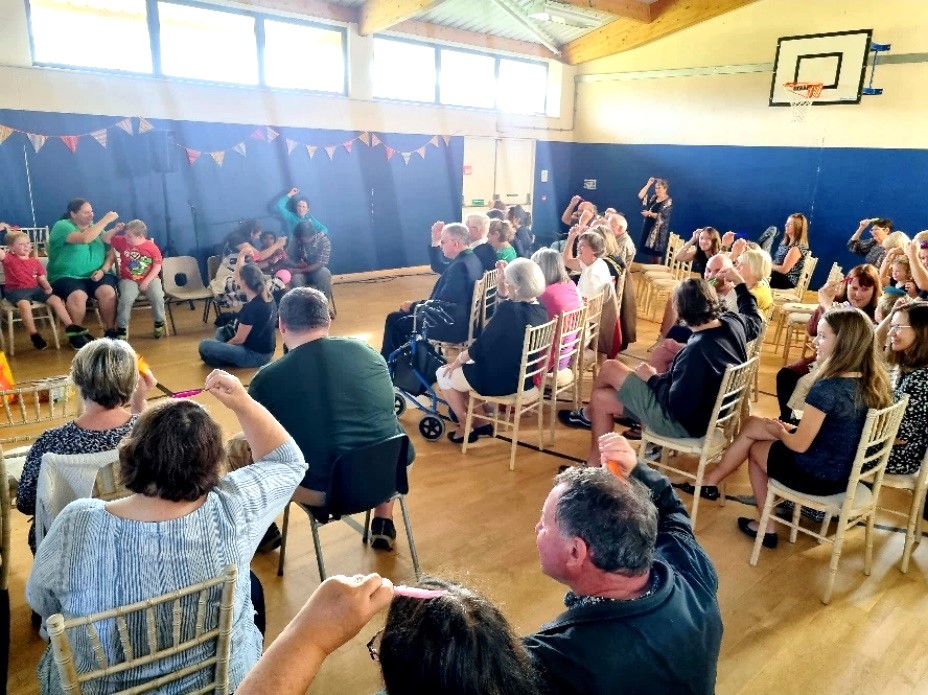 (Image Seven and Eight: Music with Ruth)
Students from Chyngton Primary School then treated the room to a couple of up-beat numbers before it was time for the Young Mayor of Seaford's charities to present. Starting with RNLI, which turns 200 next year! They talked through the fantastic work of RNLI, its fleet, volunteers, and current fundraising. Also, in case you missed it, Saving Lives at Sea: Series 7, episode 2, which aired Thursday 5th October, featured Newhaven RNLI.
The Young Mayor of Seaford's second charity, Seaford Lifeguards highlighted the importance of safe and responsible swimming, explaining the invaluable work of the variety of roles within Seaford Lifeguards. Seaford Lifeguards is always on the look out for volunteers to join them and offer full training, should you be able to volunteer, please visit https://seafordlifeguards.org/join-us/
And how do you close such a wonderful Civic Reception you might be thinking? Well, you invite everyone in the room to sing as loud as possible and clap along to Happy by Pharrell Williams!
The Mayor of Seaford has said "It was a fantastic afternoon, and great to see so many people enjoying the civic reception with all the singing and dancing, thanks to everyone who participated in the event, and to everyone involved in organising the reception. We were pleased to raise awareness of the Mayor and Young Mayor's charities, please support them".
The Young Mayor of Seaford has said "It was such an amazing event and I really enjoyed it. It was such a lovely thing to do in our community and thank you to everyone who performed and attended. Seaford is full of talent and it was great to see it on show".

(Image Nine: Left to right, Deputy Young Mayor of Seaford Ella Yulle, Young Mayor of Seaford Nia Waite, Deputy Mayor of Seaford Sally Markwell, Mayor of Seaford Olivia Honeyman.)